Card Making Workshop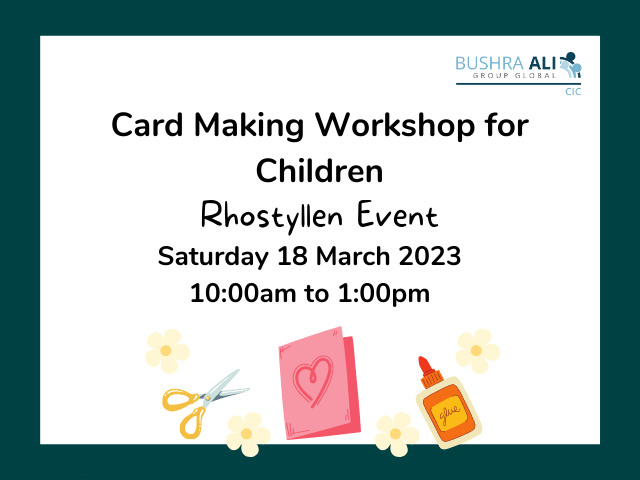 At this workshop, children will be making Mother's Day cards. They will have the option to make a card for their special mum, grandma or any loved one. All required supplies will be provided.
Spaces are limited to 20 children. We can accommodate 1 adult to accompany each child. Children under 13 should be accompanied by an adult.
Tickets are not available via our website. To book a space for your child, please complete the Google form below: