Decorating Tote Bags Workshop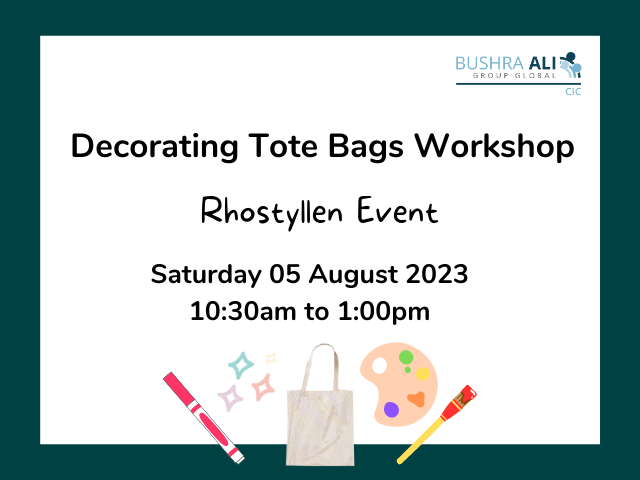 At this workshop children will receive 2 tote bags each which they will colour, paint and decorate with embellishments. All materials will be provided at this workshop.
Spaces are limited to 20 children. We can accommodate 1 adult to accompany each child. Children under 13 should be accompanied by an adult.
Tickets are not available via our website. To book a space, please complete the Google form below: