Design a Superhero Workshop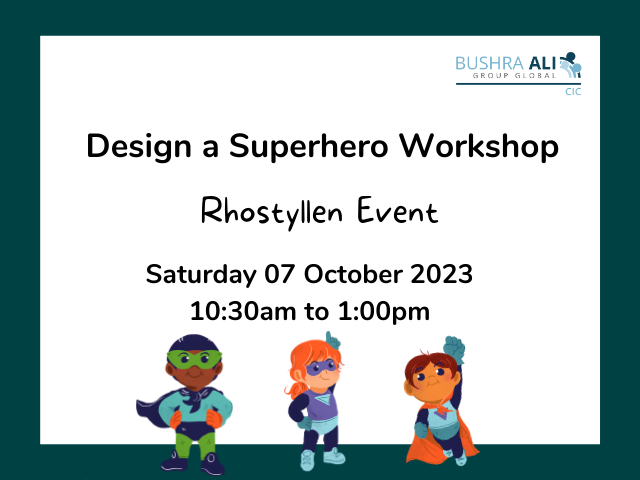 In celebration of World Animation Day, children will design their very own super hero character for Wrecsam, with its very own special superpower! They will create a world for their character to live in based on what they would like to see in Wrecsam using recycled and sustainable materials! Will that be a roller coaster? A chocolate factory? A longggg slide running the length of the high street? A massive marble run? Children will be encouraged to let their imagination run wild!
Spaces are limited to 20 children. We can accommodate 1 adult to accompany each child. Children under 13 should be accompanied by an adult.
Tickets are not available via our website. To book a space, please complete the Google form below: