International Women's Day / Diwrnod Rhyngwladol Menywod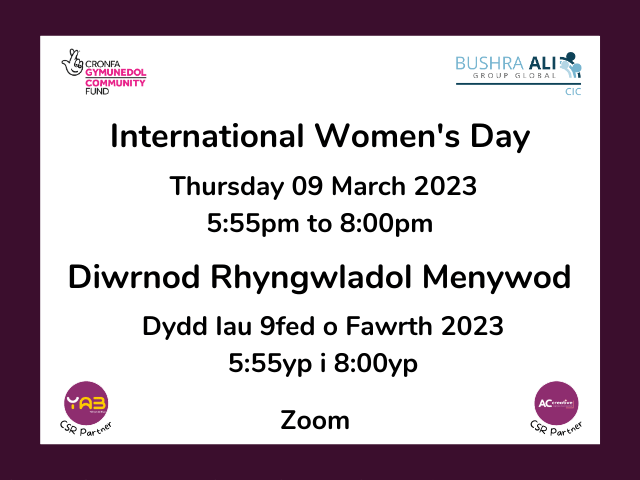 Join us to celebrate women that are shattering glass ceilings and changing the landscape in their professions including paving the way for the next generation.
We will be live on Zoom from 5:55pm.
This event will take place via Zoom. The Zoom link will be sent to you separately.
———-
Ymunwch â ni i ddathlu merched sy'n bwrw 'mlaen trwy pop rhwystr ac yn newid y tirlun yn eu proffesiynau gan gynnwys gosod y sylfaen ar gyfer y genhedlaeth nesaf.
Byddem yn fyw ar Zoom o 5:55yp.
Bydd y digwyddiad yma'n digwydd dros Zoom. Byddwch yn derbyn y linc Zoom ar wahân.