Making a Winter Wonderland Garden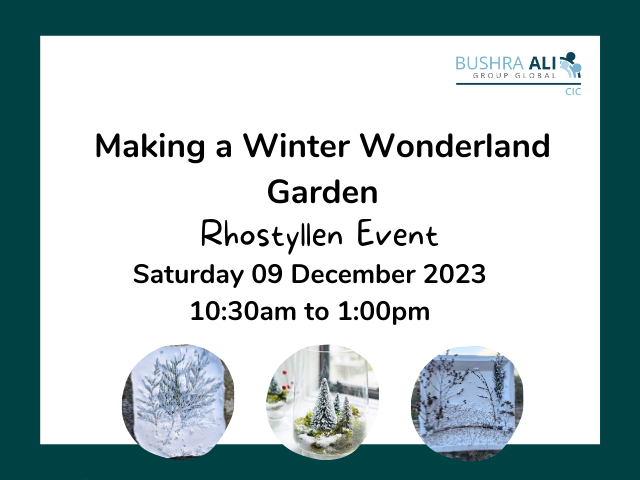 Children will take a step into this special Winter Wonderland themed creative workshop and will make a miniature snowy garden using natural and sustainable materials. Children will also be able to make wintery plaques to take home. Children can bring their own mini-figures to add to their Winter gardens too if they like, along with any natural items (such as twigs, pinecones etc). There will be plenty of materials provided so don't worry if you don't have anything to bring.
Limited to 20 children. We can accommodate 1 adult to accompany each child. Children under 13 should be accompanied by an adult.
Tickets are not available via our website. To book a space, please complete the Google form below: