Muslim Women Bring, Care and Share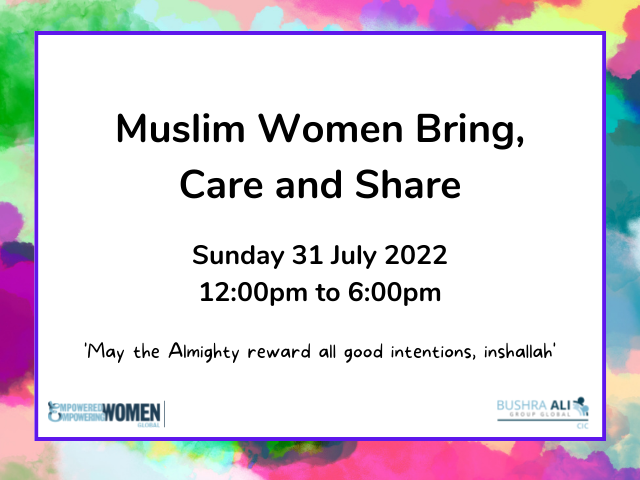 Muslim girls, women, sisters, mums, aunties, grandmothers, and accompanying children are welcome.
Come and enjoy tea, coffee, food, laughter, friendship, good conversation, learn something new, and take part in fun activities. Let's create happy memories together in a comfortable environment for Muslim women.
Entry is free. Just bring a dish if you wish, but no
obligation.
Please share this invite with other female Muslims.